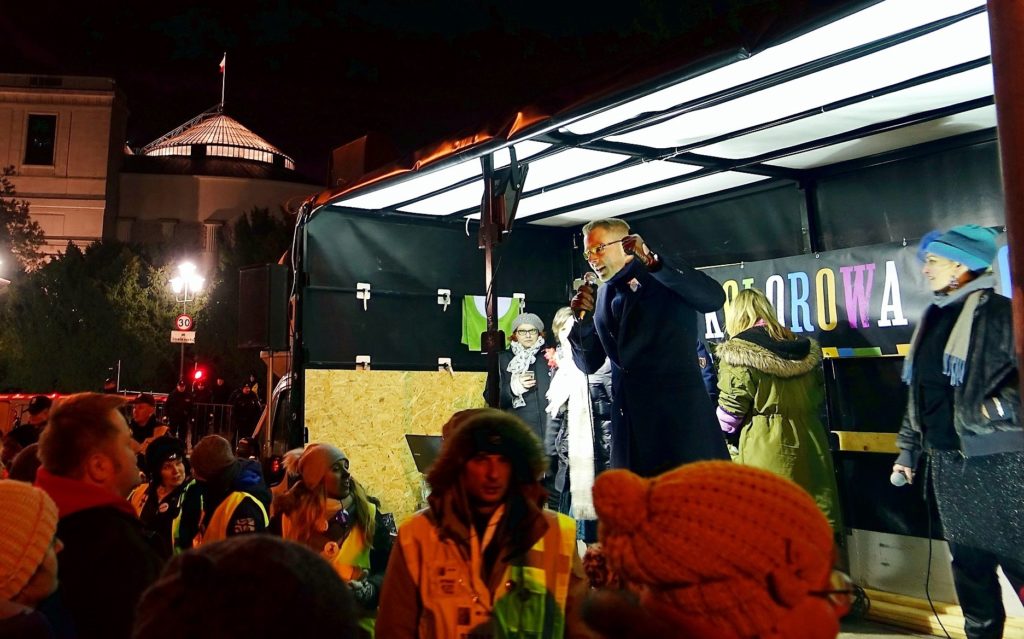 Martin Mycielski is a journalist, serving as Brussels correspondent for leading Polish daily Gazeta Wyborcza. Before that he was one of the leaders of the Committee for the Defence of Democracy (KOD) NGO and protest movement, which has organized the largest mass demonstrations in Poland since the fall of communism, opposing the authoritarian and unlawful actions of the Law and Justice (PiS) government and its leader, Jarosław Kaczyński (read more here and here, or just Google). In 2016 KOD's efforts to defend democracy, fundamental freedoms and the rule of law were recognized by the European Parliament which awarded it the European Citizen's Prize.
You can follow Martin on Twitter at @mycielski.
To know more about Martin visit his LinkedIn and like his Facebook page.
If republishing or reusing any work please credit and notify the author.
Contact: martin.mycielski [at] gazeta.pl